The International Budo Institute is a word-wide Budo Institute affiliated with Monarch University, Switzerland. The Institute is open to all practitioners of martial arts. The Institute focuses its teachings on the traditional martial arts with elements of Karatedo, Judo, Aikido, Taekwondo and Kendo. The International Budo Institute is a growing organization of Budo and martial arts schools from around the world and we  encouraged you to join and share your knowledge, technique and experience.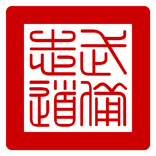 Arigato Gozaimashita,
Dr. Jeffrey Henderson, Shihan
Worldwide Chief Instructor
7th Dan, Bubishido, Switzerland
6th Dan, Shorinjiryu Kyokai, USA

This website is presently undergoing modification.
Please be patient while we complete the changes.